4-18-2019
The "Fans Party 2019" organized by Fairchild TV invited TVB's hottest stars, Kristal Tin, Shaun Tam, Sharon Chan and Hubert Wu, to have a fantastic night of fun with all their fans. This long awaited party started off with energetic kids dancing in their sparking costumes to a familiar variety show theme song, enlightening the entire atmosphere.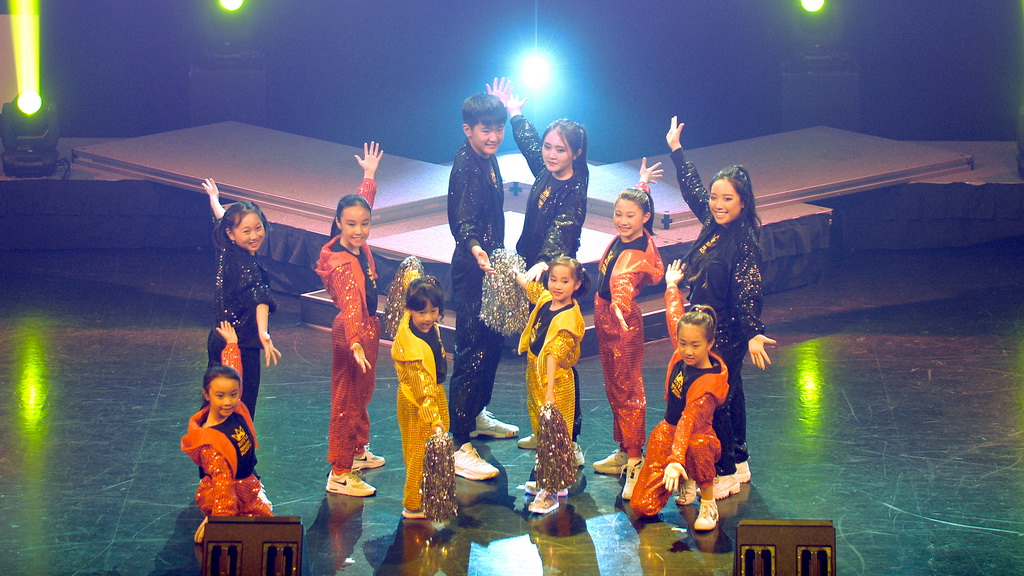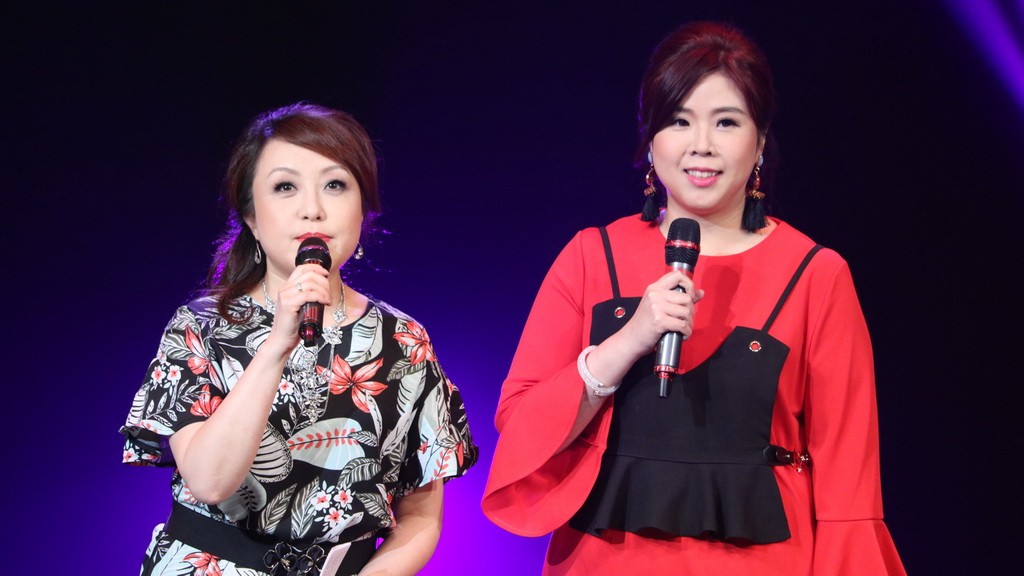 The MC's Mary Lo and Mandy Chan introduced each one of stars as they walked down the audience aisle, greeting fans and handing out gifts. Some stars even stopped for selfies, stirring more screams of excitement.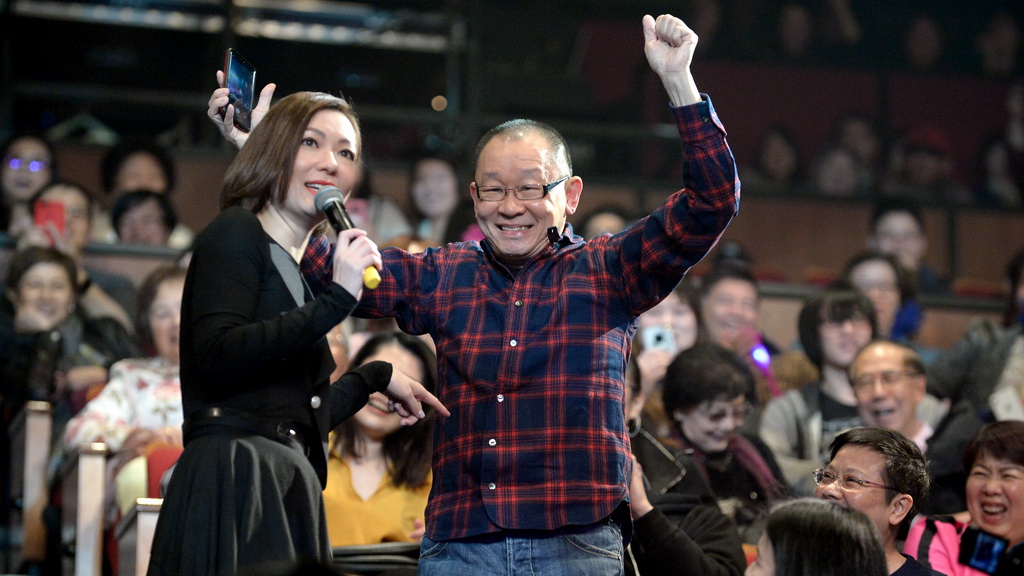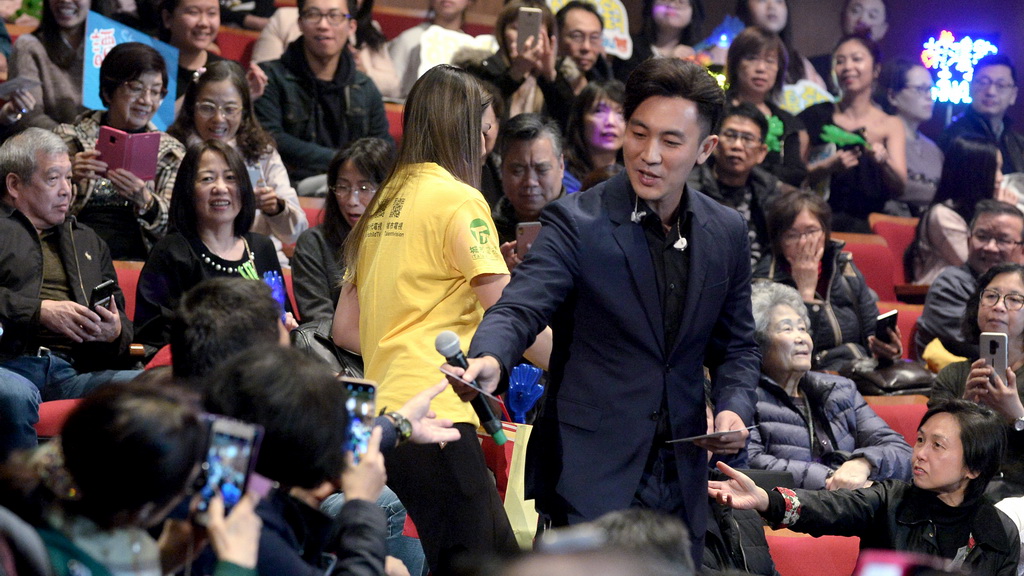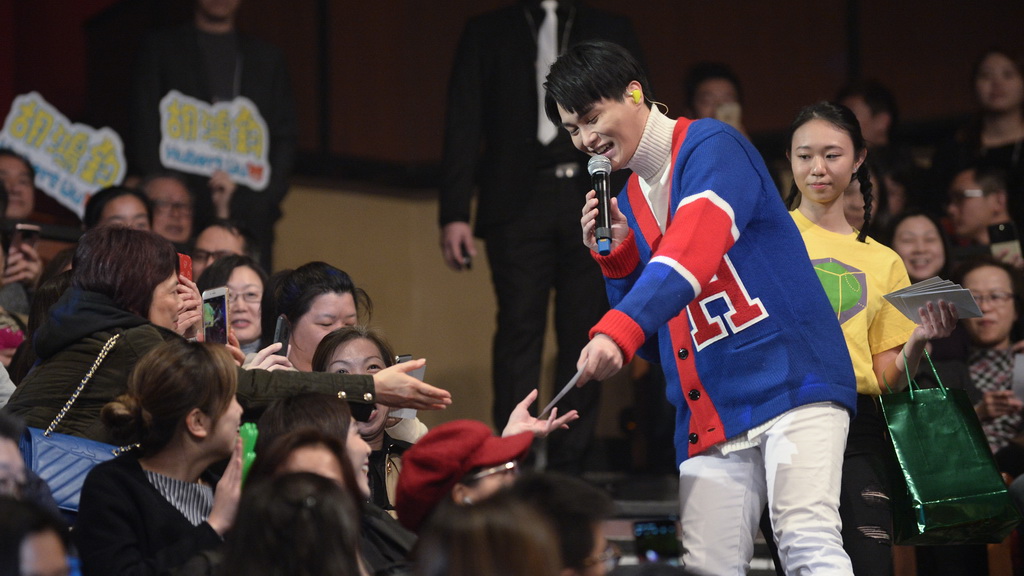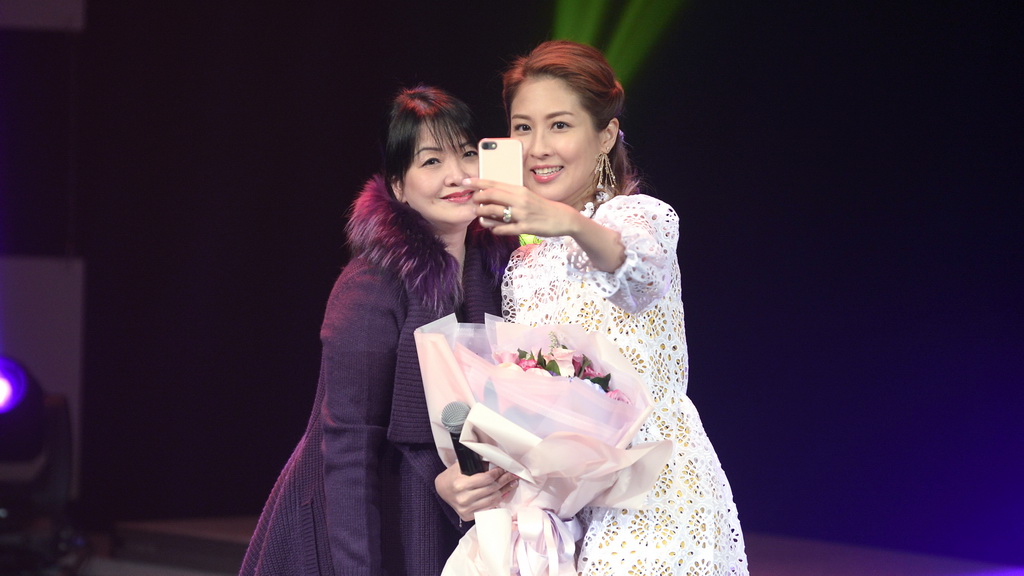 The audience members were very devoted to the games on stage. The first game tested the compatibleness between the stars and their fans. While holding onto opposite sides of a disc, they had to balance the plastic ball into the correct hole with the bag. Despite the high level of difficulties, Shaun was still able to correlate well with his fans and successfully completed the mission. The sophisticated beauty, Kristal, coordinated well with her fans to assemble the infamous drama titles, making the environment extremely entertaining.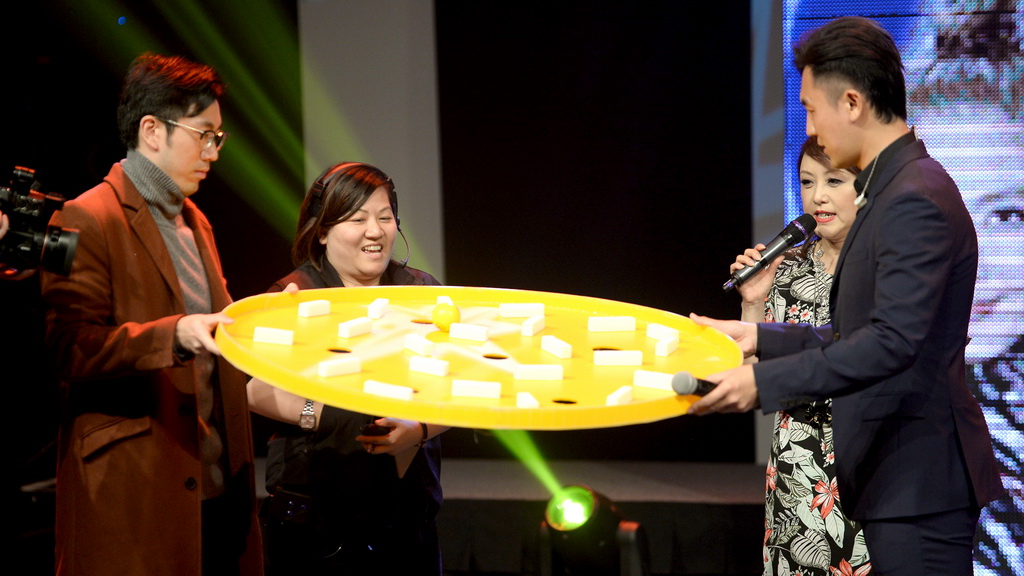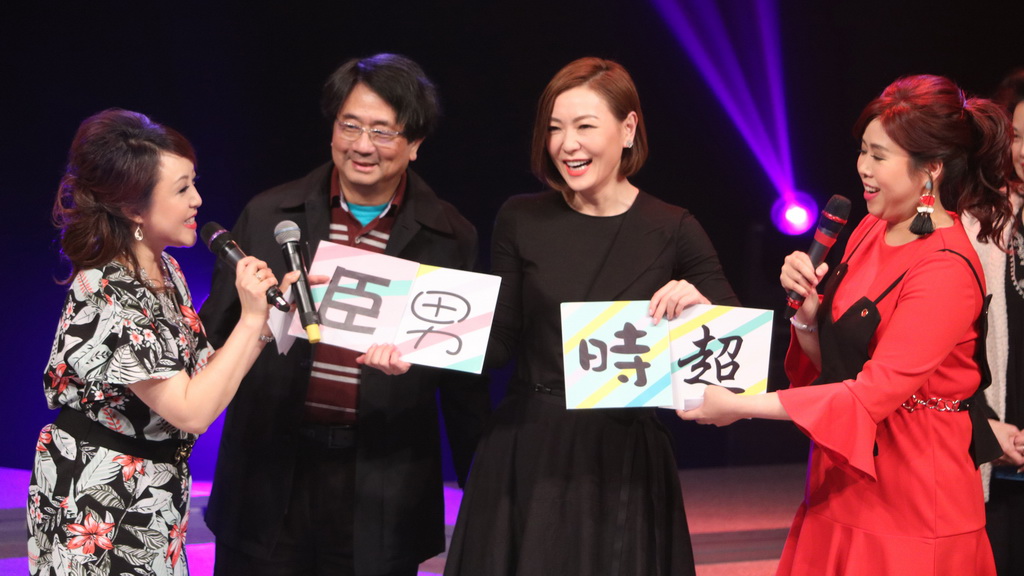 In the candle-blowing game, Sharon used special techniques to blow out the fuse, creating uproar of laughter among the audience. The handsome Hubert lucked out in the game "Bouncing Pen" and continuously got the pen straight into the cup, leaving people in awe. The 4 artistes then proceeded off stage to hand out presents to the audience and fans started to crowd around hoping to get a closer glimpse of their favourite stars.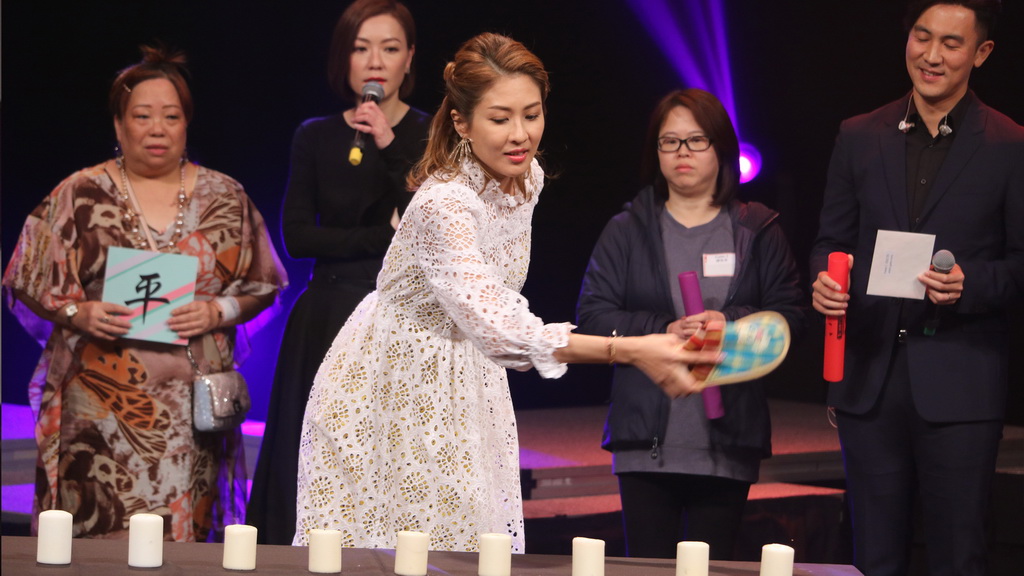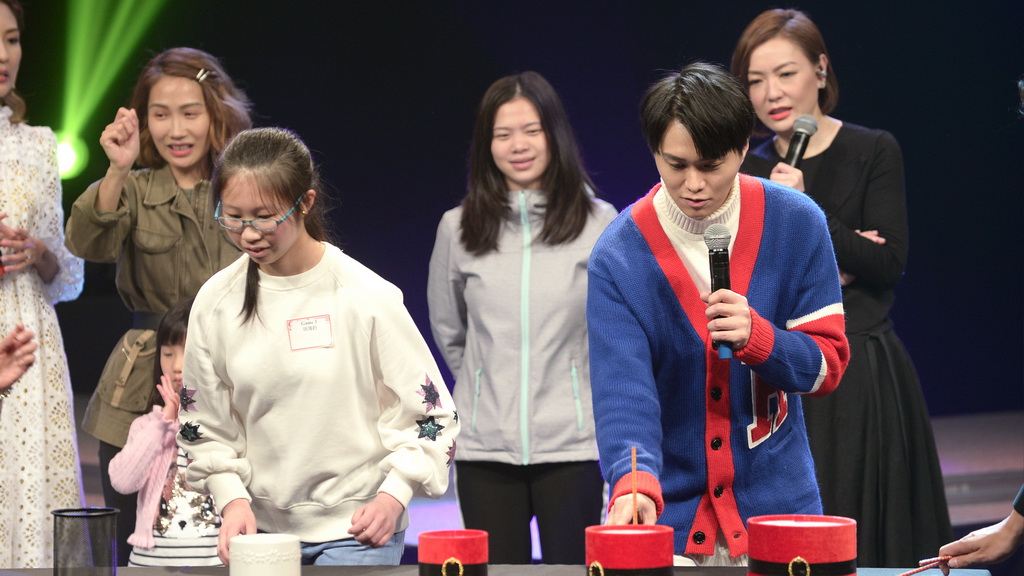 Other than the exhilarating games, the audience was able to listen to their favourite songs from the stars. First off was the singing sensation, Hubert Wu, who presented the theme songs of "The Exorcist Meter" and "Wife Interrupted." His modulate voice traveled through the ears of the audience like flowing water.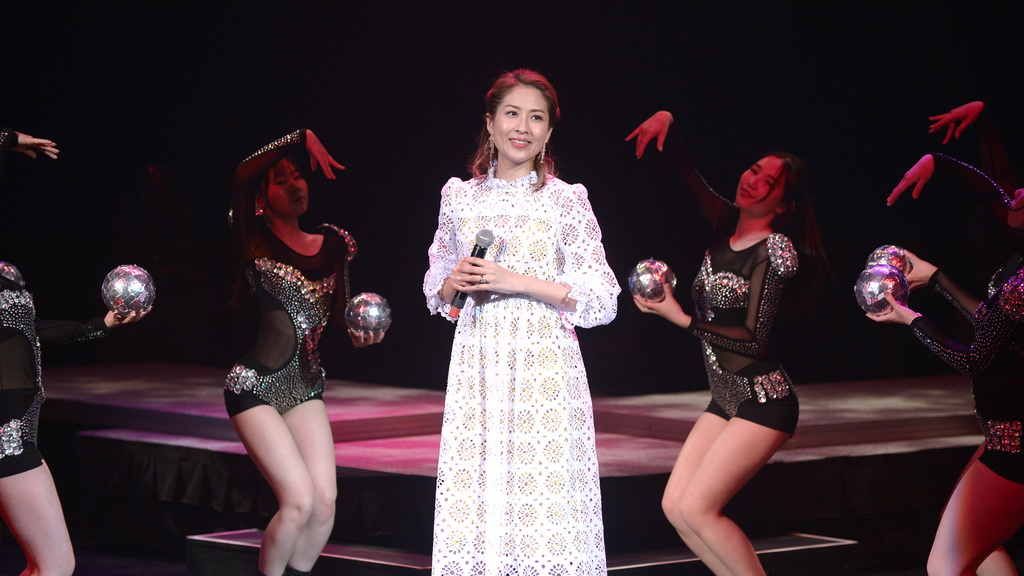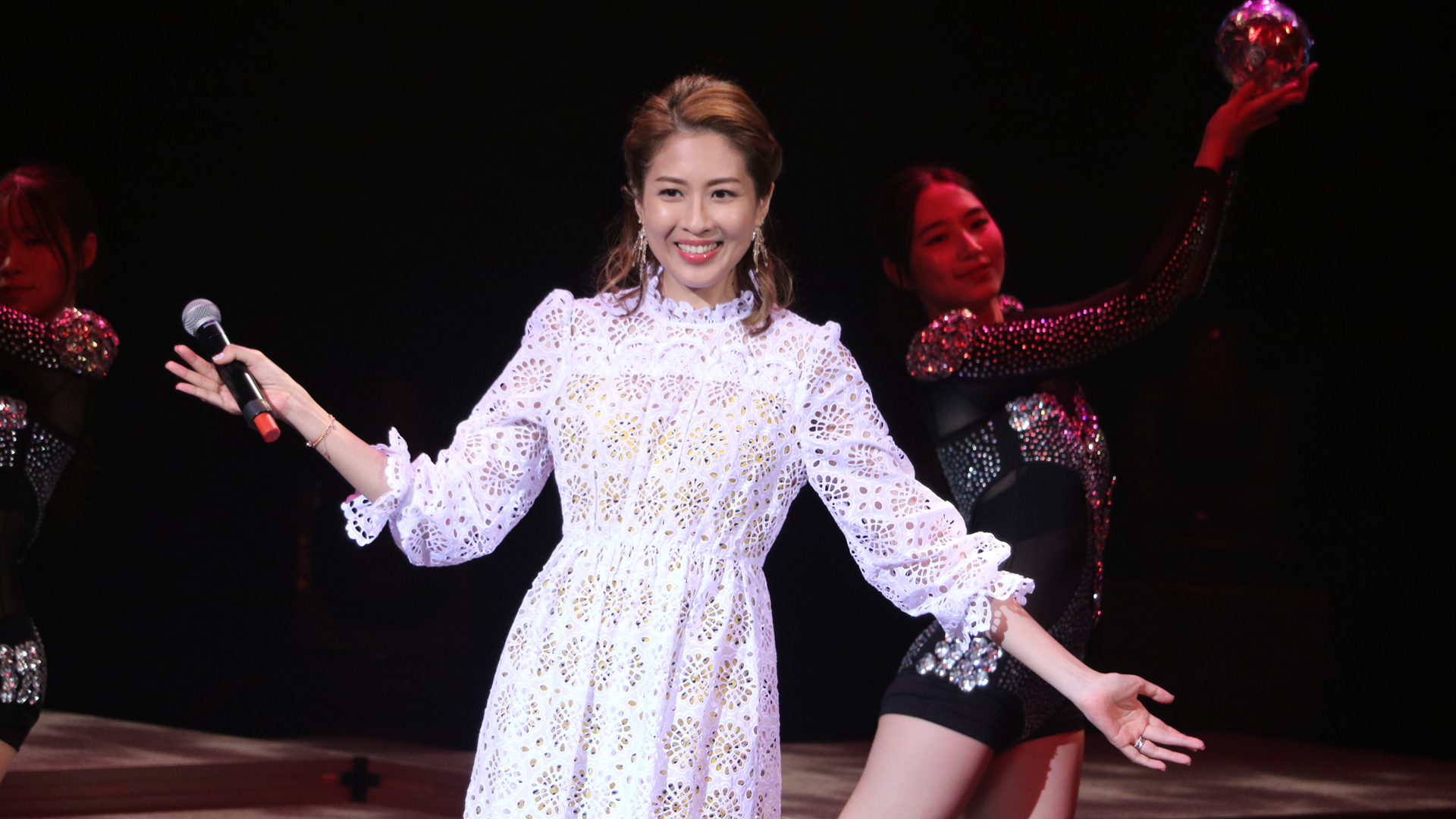 As one of the hosts of "Cantopop at 50," Sharon Chan managed to confidently deliver "Legend of the Star" and showed how happy she was as a married woman. In continuation, she also sang the theme song of "Bounty Lady" which raised the audience's spirit to clap along.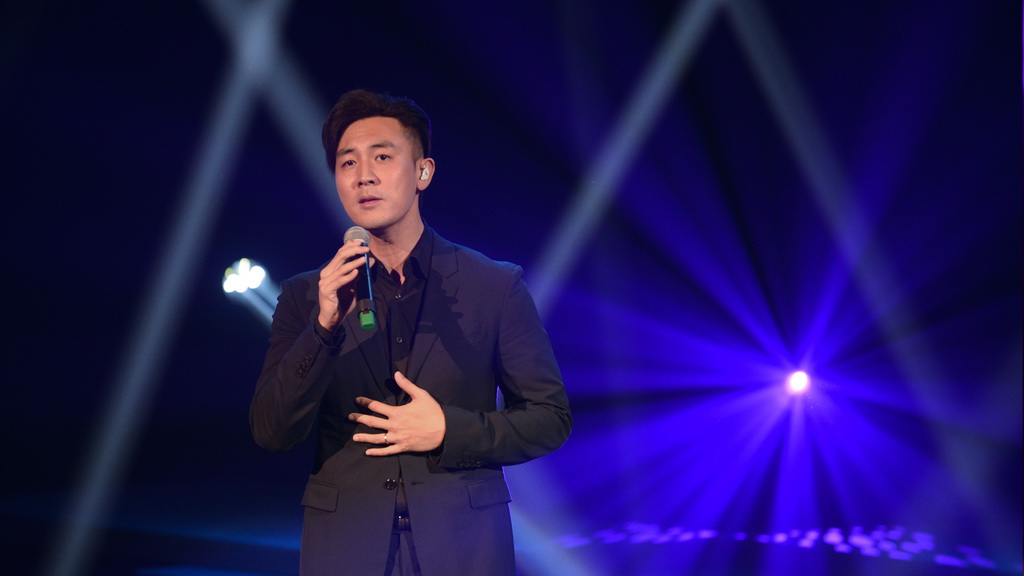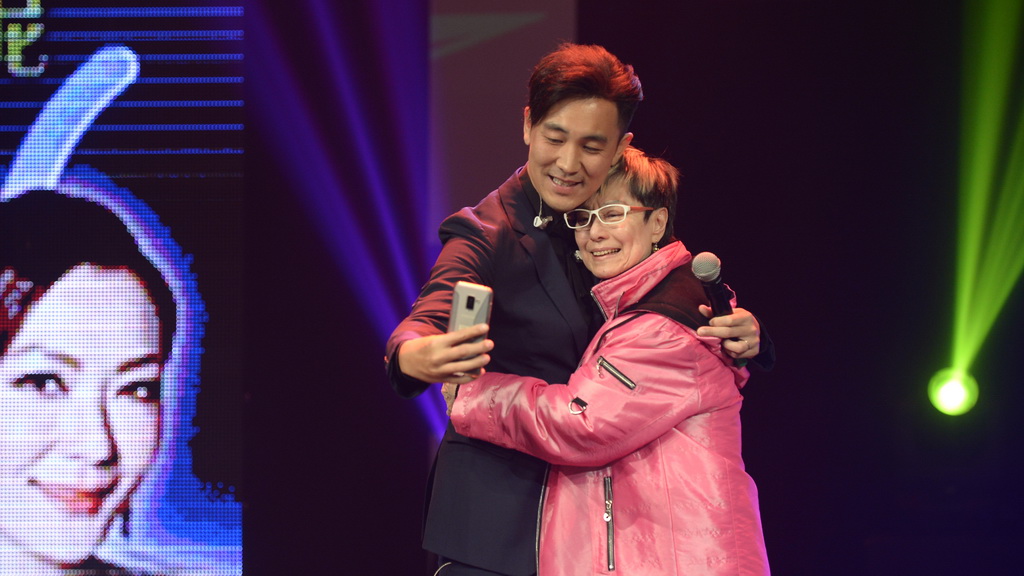 The dashing Shaun Tam performed the English classic "Wonderful Tonight" and expressed the in-depth emotions of the song followed by "A Year from Today" and the audience was completely mesmerized by his voice. While singing, he was luckily to reunite with a family friend, Sandra Lang, who is a long time friend of his dad, Tommy Tam. She approached him with a big hug, making the environment very heartwarming.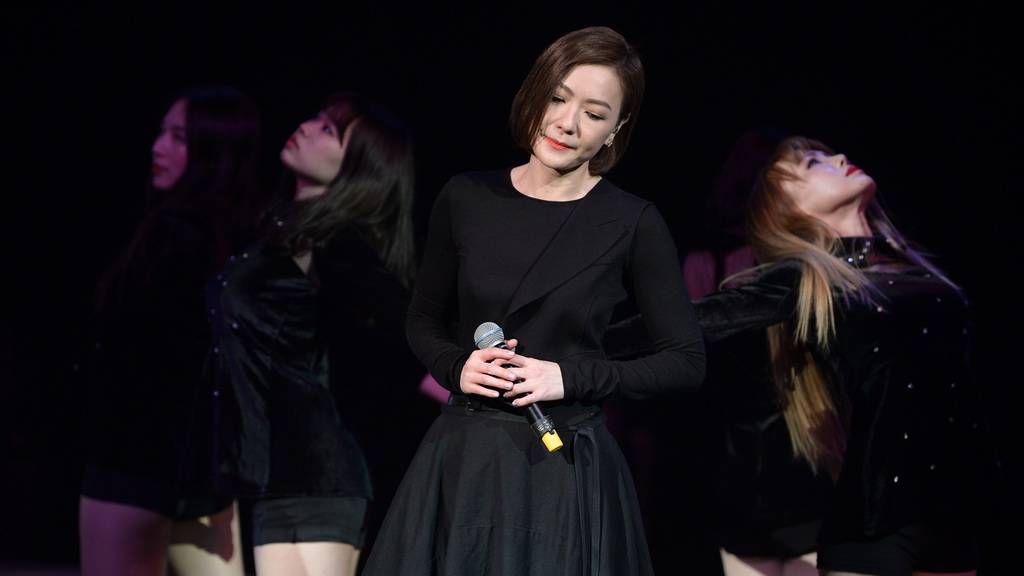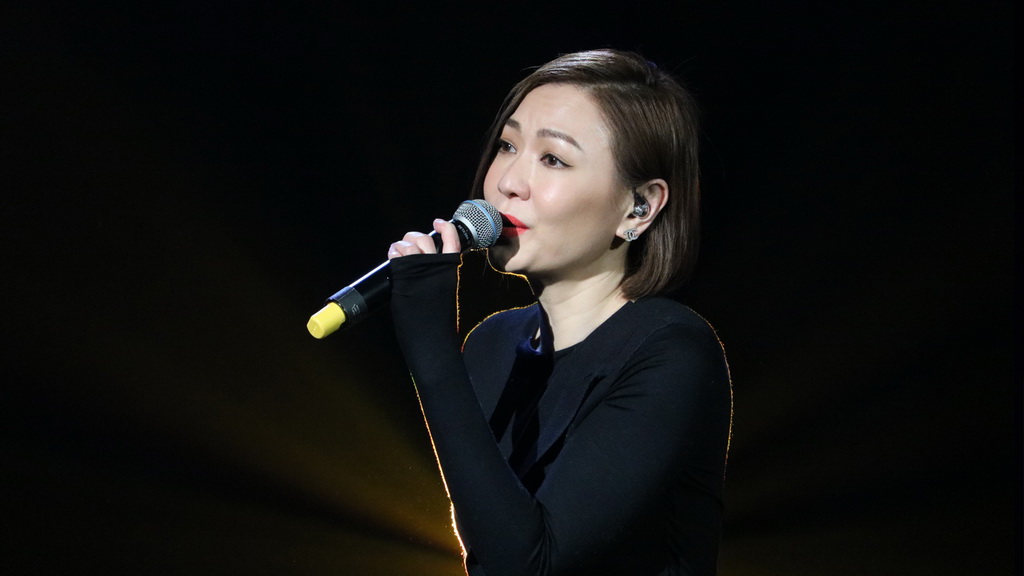 Last but not least was the performance by acting and singing queen, Kristal Tin. She expressed lots of emotions through her first song "Single." Next, she sang her infamous song, "It's Not That Simple," that was casually recorded by her husband as she was getting ready. Her performance had overpowering emotions and surpassed fans' standards.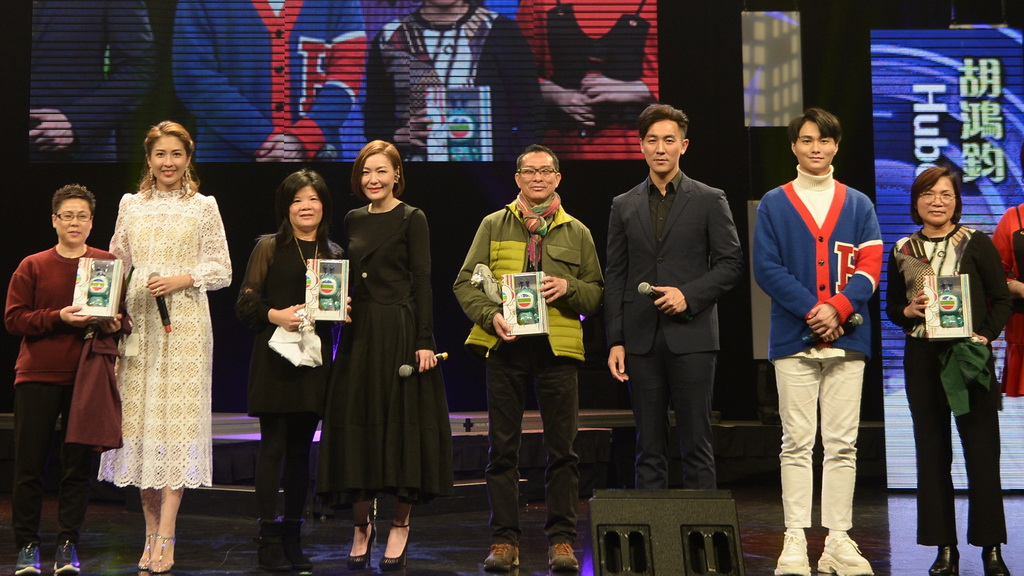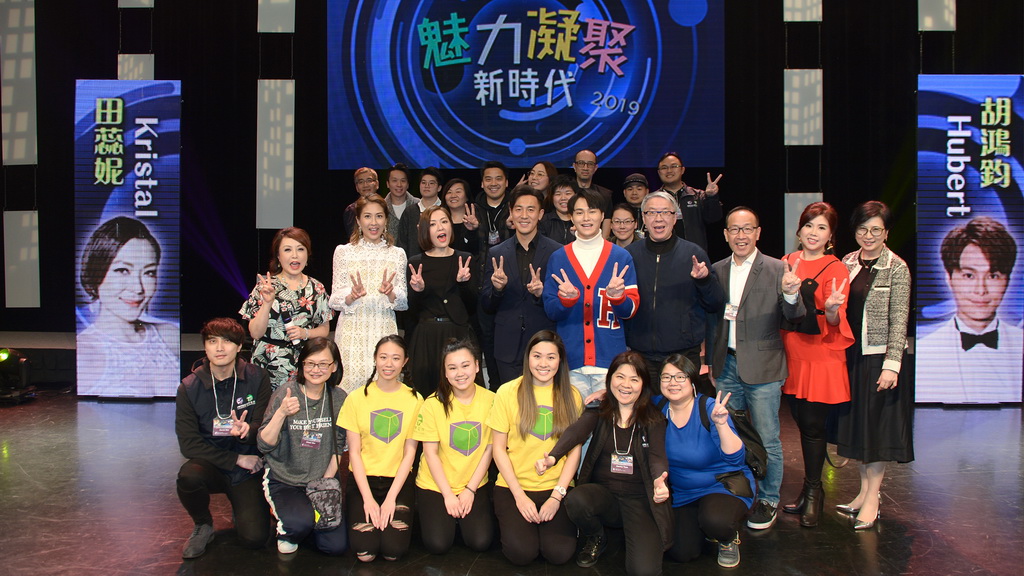 Lastly, the 4 friendly stars gave out autographed t shirts and key chains and also picked some lucky audience members to come on stage for selfies, concluding the event on a happy note. The Fans Party 2019 will be broadcasted on April 28th at 9:00pm on Fairchild Television, and on May 5th at 5:00pm and 9:00pm (PST) on FTV2HD.
04/17/2019
TVB Fairchild Fans Party is bringing the hottest stars to Vancouver including the TVB awards queen Kristal Tin, the charming Shaun Tam, the gorgeous Sharon Chan and the handsome Hubert Wu. Minutes after flying into Vancouver, the 4 stars arrived at Aberdeen Centre to attend the press conference and meet their long-awaiting fans! To share this exciting moment with the world, Fairchild Television live-streamed the entire press conference on Facebook.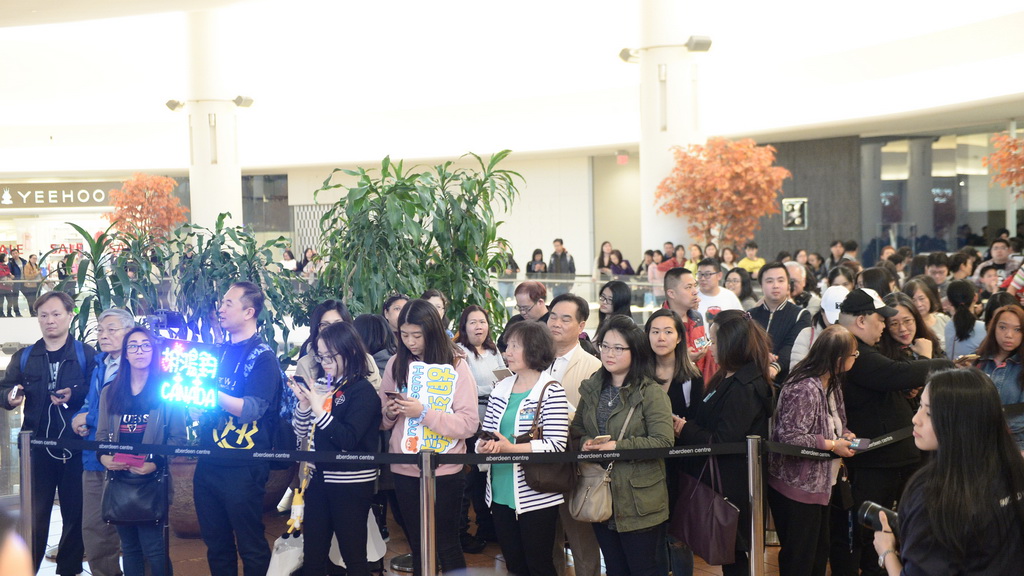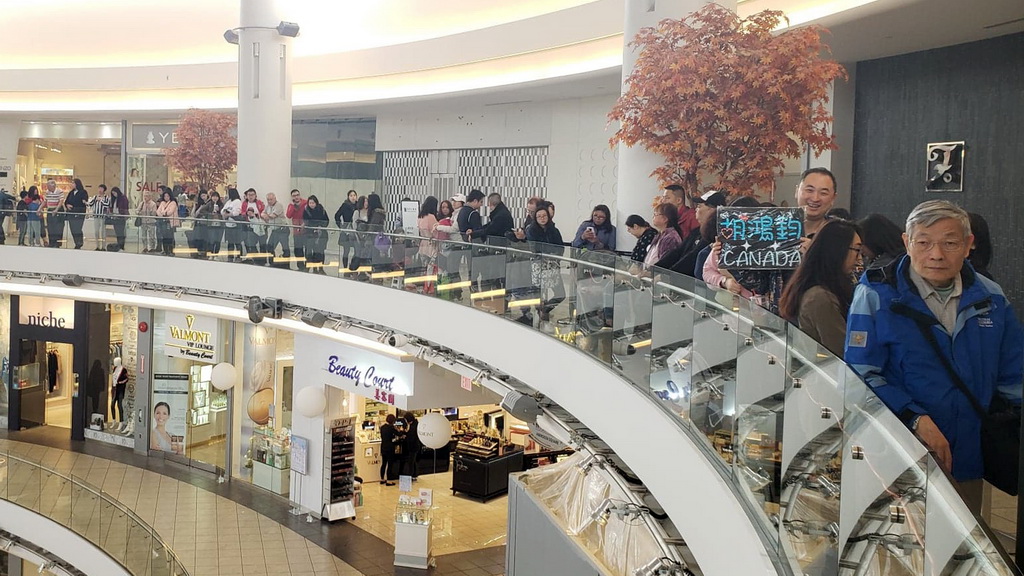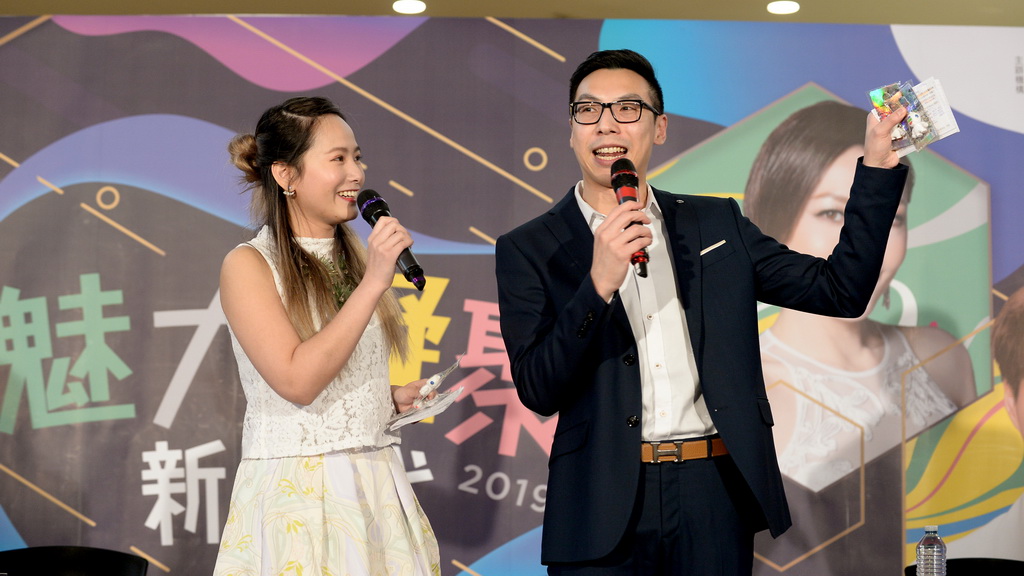 Hundreds of fans had lined up at the mall since the early morning, hoping to occupy a good spot for a glimpse of their beloved idols. Aberdeen Centre was overwhelmed with screams and applause as the four artistes made their grand entrance to the venue. They then proceeded to autographing on the giant backdrop, and revealing their recent endeavours to the MCs, Brian and Suiki.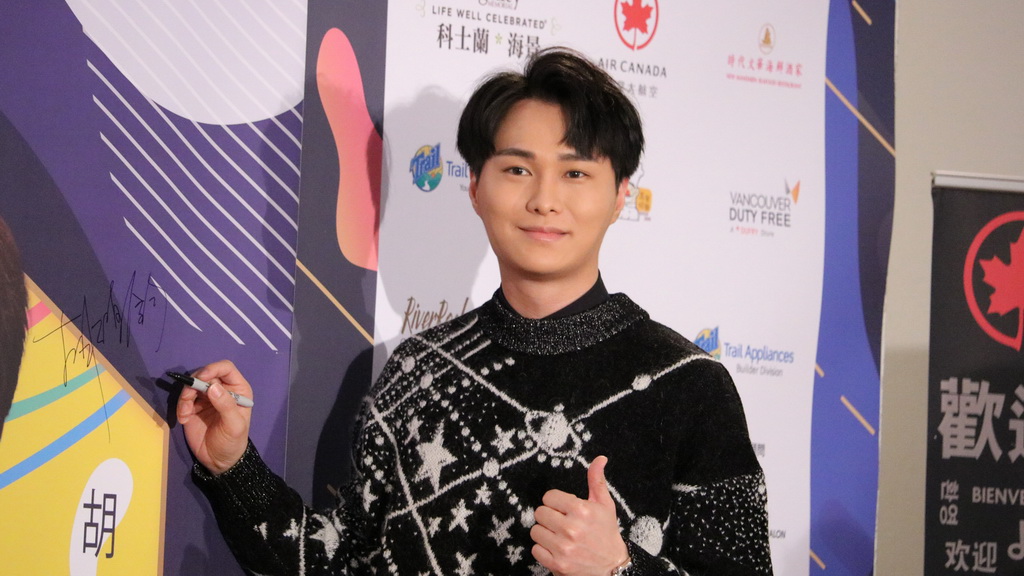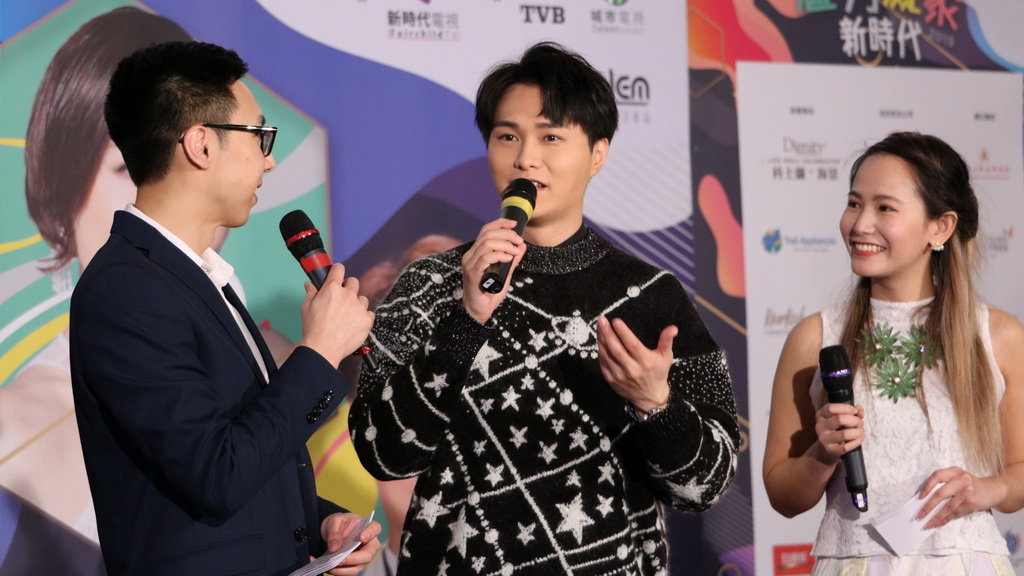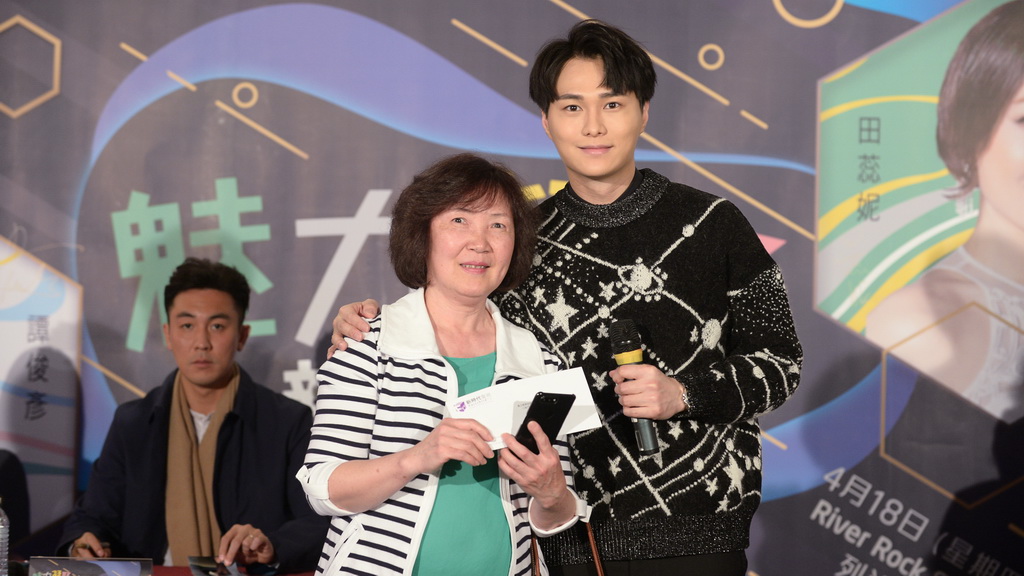 The MC's first chatted with Mr. Sunshine, Hubert Wu who brought an electrifying ambience to the entire venue as he stepped onto the stage. Local fans are still reminiscing Hubert's mesmerizing voice from his performance at "All Star Charity Gala" in Vancouver 4 years ago. While splitting his time between acting and singing, he promised to be very devoted to his music profession and release more good music for his fans.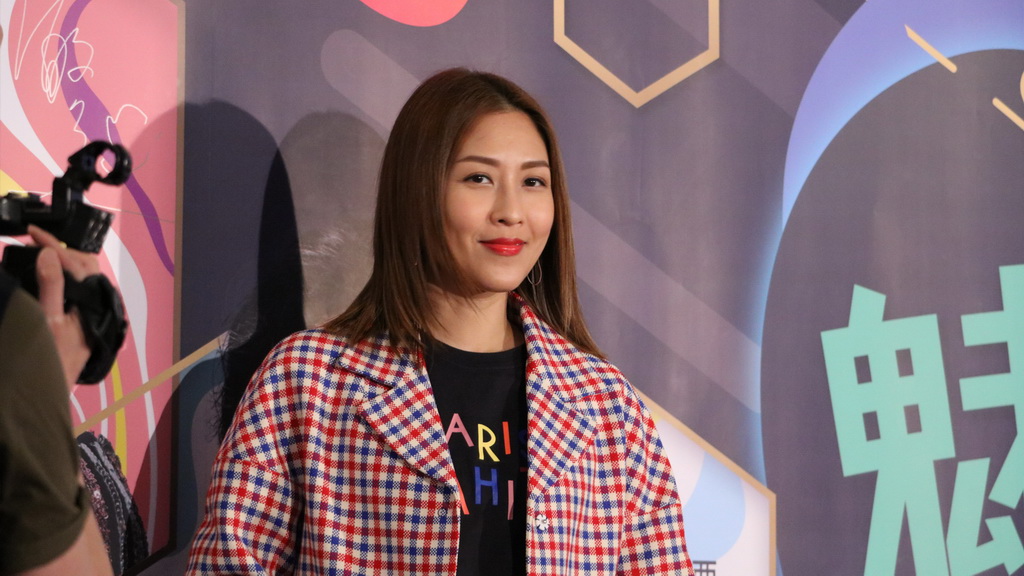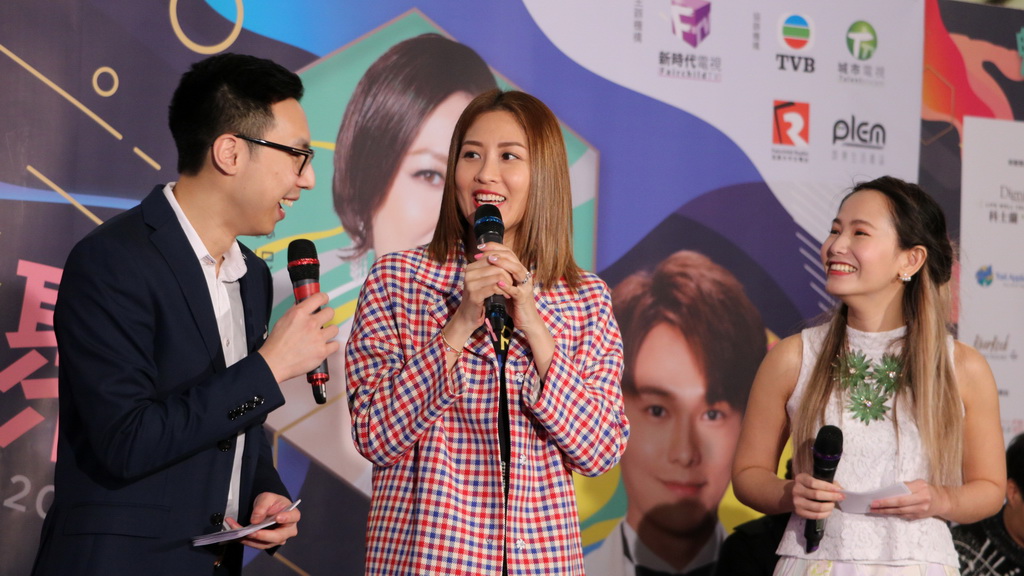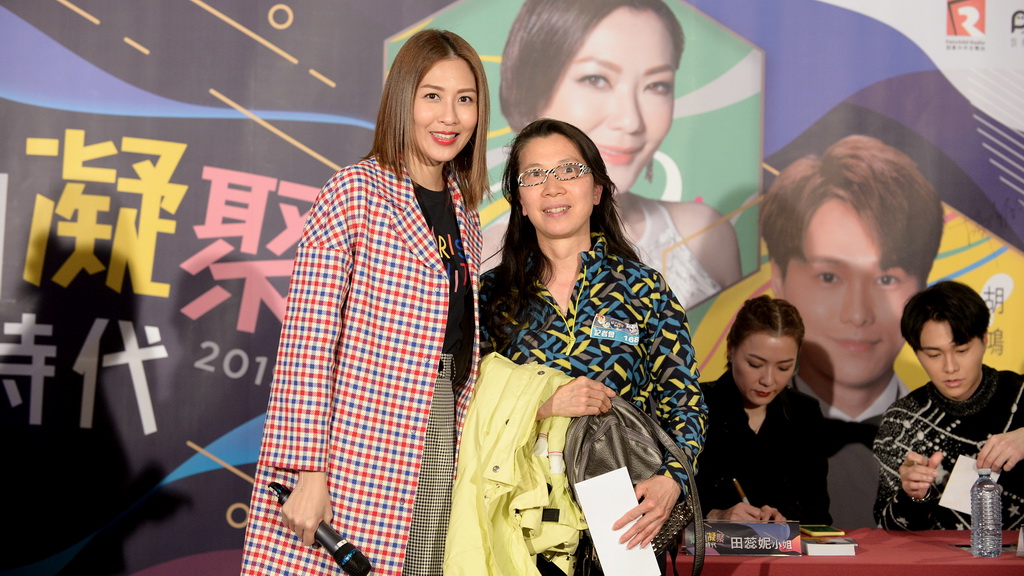 12 years after participating at Fans Party, Sharon Chan returns to Vancouver as a married woman, sophisticated and beautiful. She expressed that she really enjoyed the event the last time so this year would not be any different. 3 years ago, Sharon gave birth to her son but being the workaholic that she is, she jumped right back to work as soon as she could to pick up a great role in "Heart and Greed 3." Soon after, she partnered as a host with Michael Lai and Nancy Sit in "Cantopop at 50." Her acting jobs were nonstop and her Vancouver fans can definitely second that as Fairchild 2HD is airing a drama she participated in, "The Defected" Although focusing on her job is important, Sharon still tries to find time to be with family. She looked extremely content and had a radiating smile when mentioning her son, making the entire crowd envious.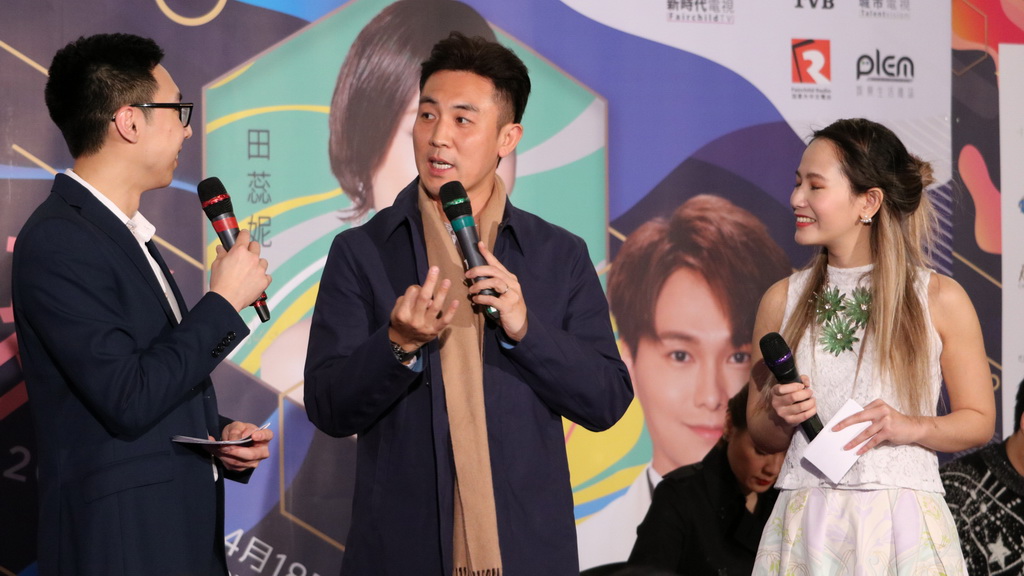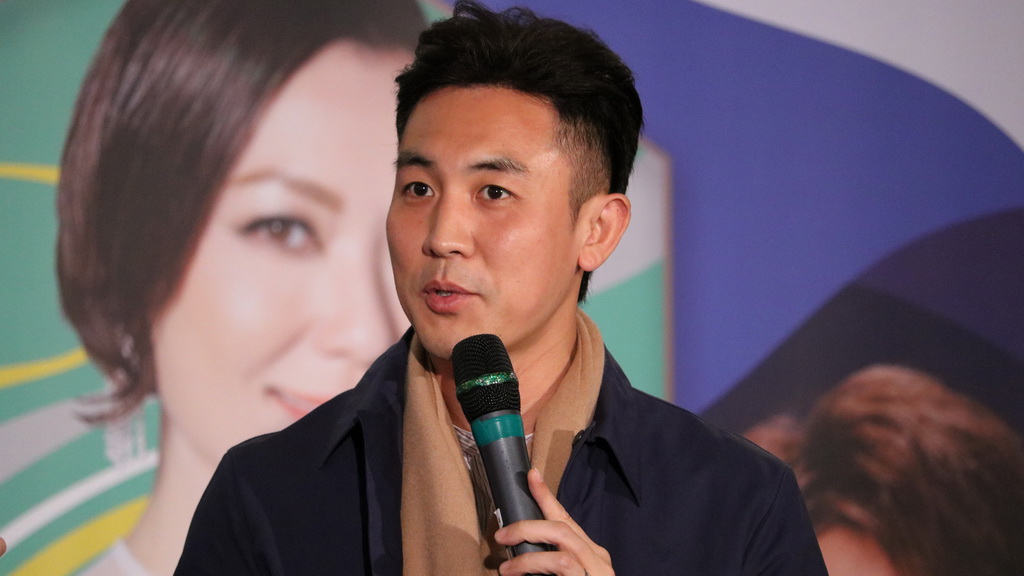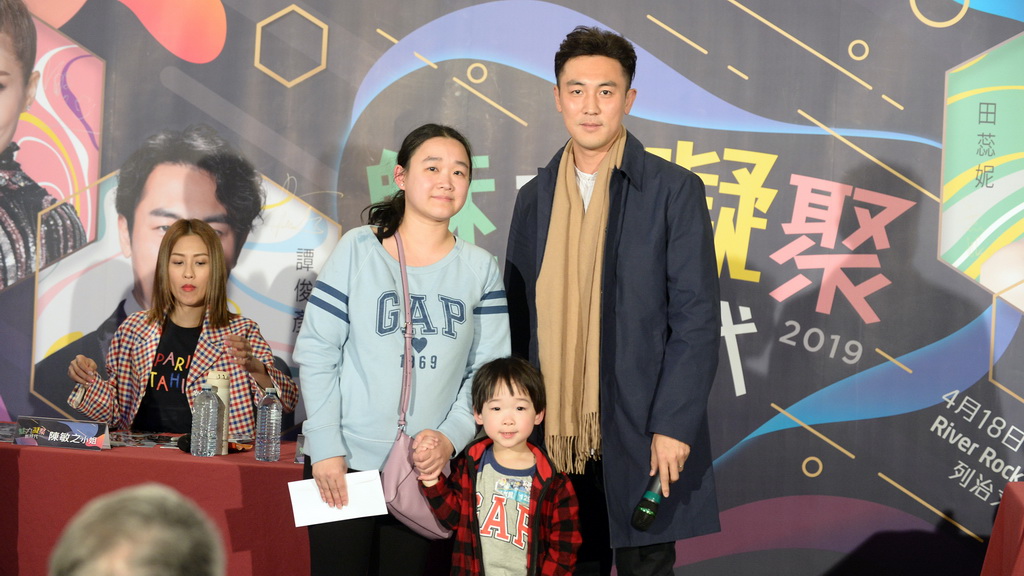 Working in China for many years, Shaun Tam's acting skills have definitely matured. After being in contract with TVB since 2016, he has been delegated to a lot of key acting roles. His dramas are scheduled back to back and barely has any time to rest. Shaun was extremely excited to return to Canada, a place where he studied and this flooded a lot of great memories back. A debut performance here will be precious. Shaun even disclosed where he dated his wife and on route to press conference, he said the environment brought back a lot of their sweet memories.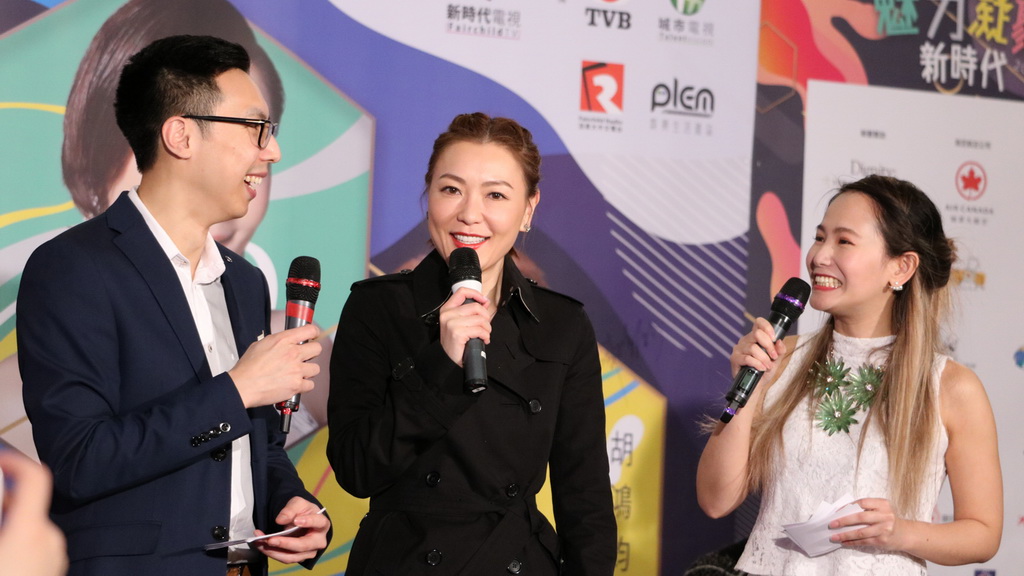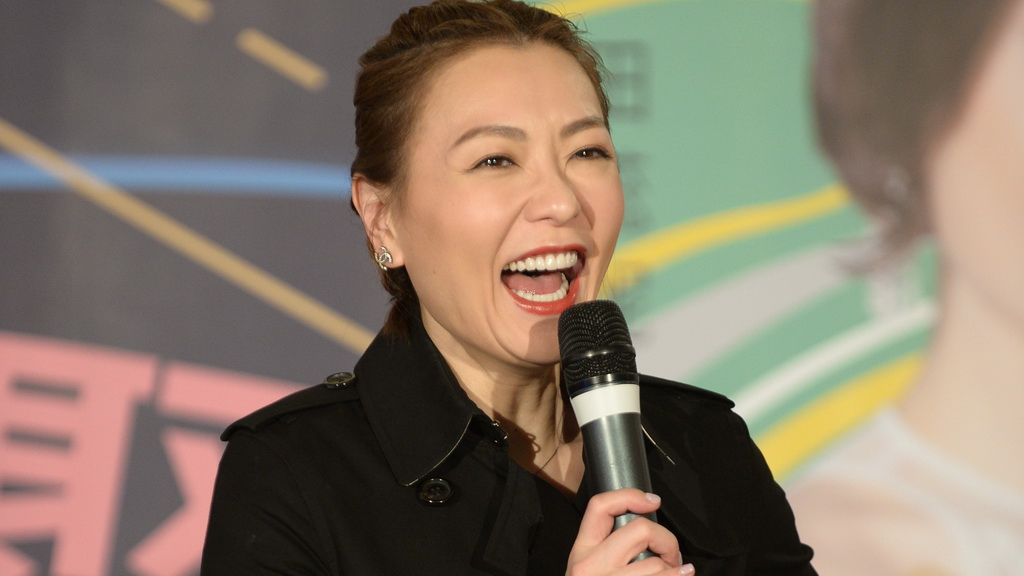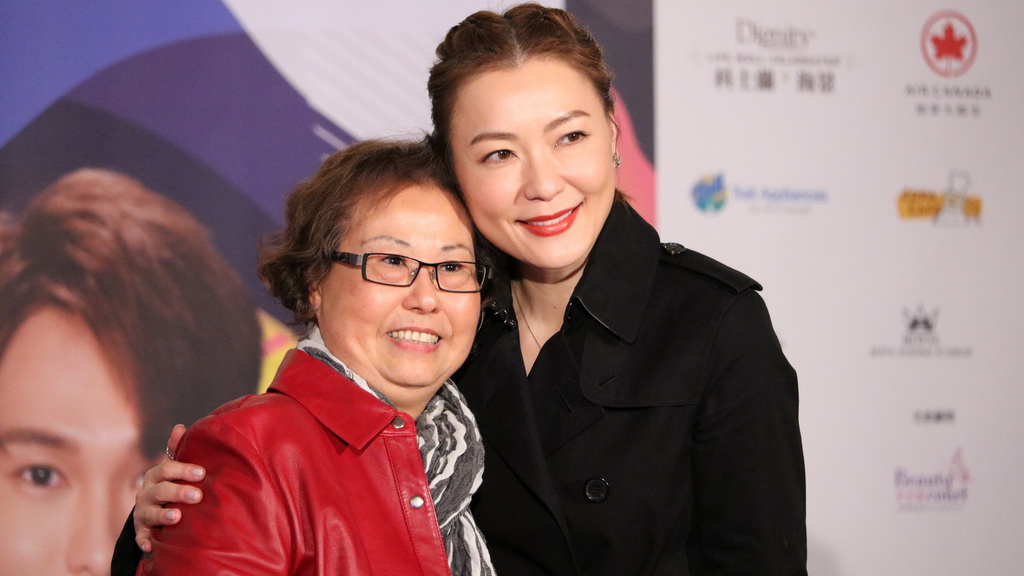 TVB awards queen Kristal Tin decided to give her phenomenal acting career a rest and relive her music dream with a recent release of the song "Single" and her new album "Saturnian", both were very well-received. Kristal claimed that she spent a lot of time on her recent album and even incorporated some of her original written songs. At tomorrow's Fans Party, she will be able to perform a lot of new songs for her Vancouver fans. Kristal even mockingly advertised "Liang Kou Zi" saying that her song can teach people about the tips of maintaining a marriage.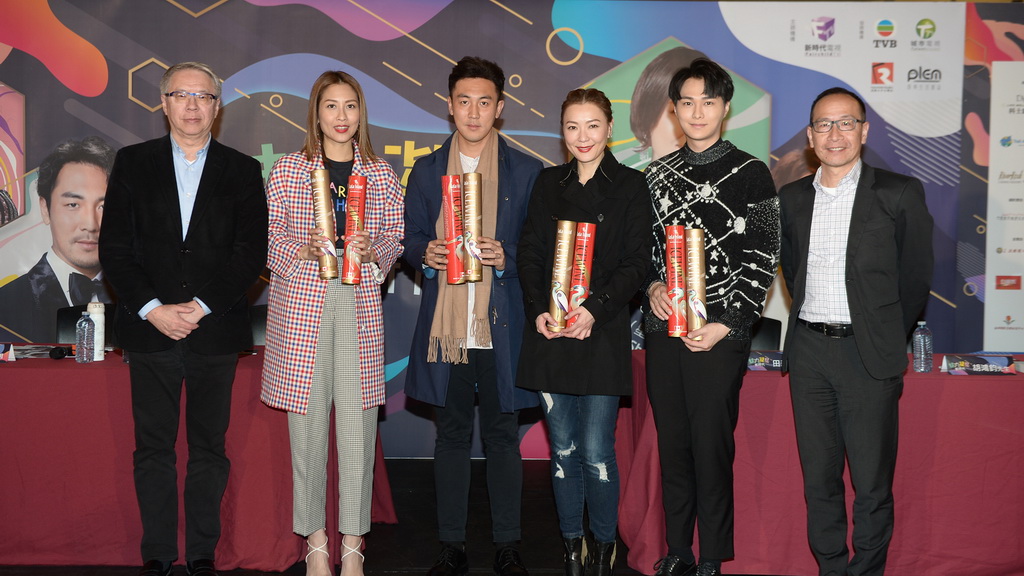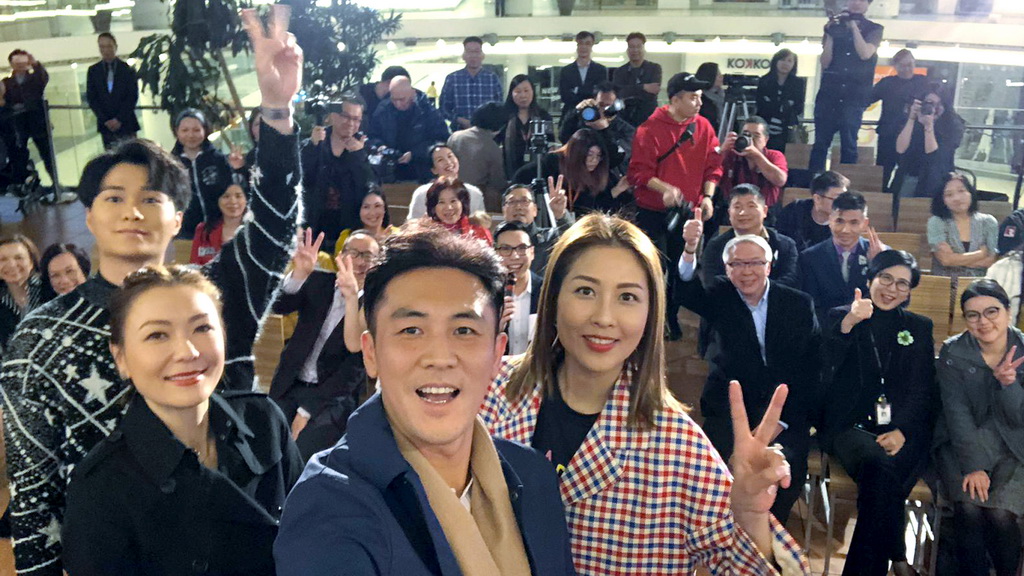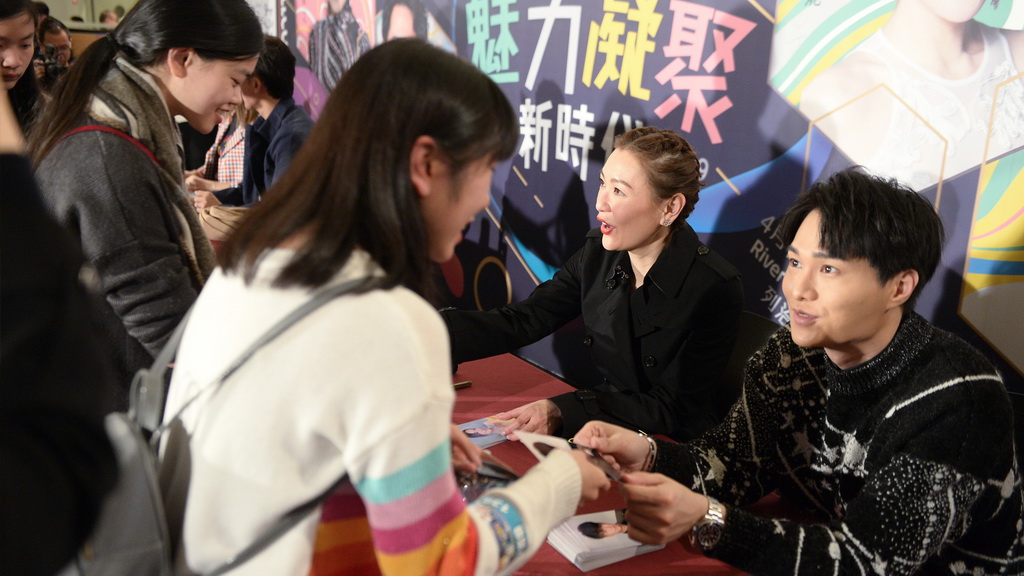 After the sharing session, the four stars selected a few lucky fans to be the recipients of the last highly coveted tickets to Fans Party. President of Fairchild Media Group, Mr. Joe Chan presented the artistes each with BC local icewine and wished them success at the show. Lastly, the artistes personally autographed on their pictures for each fan, concluding the star-studded press conference with a great anticipation for the performance the following day.